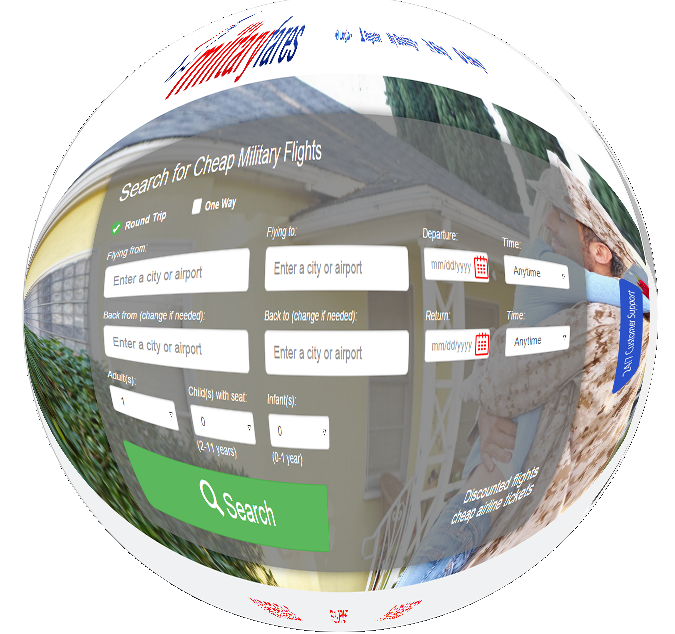 We often talk about the great deals to be found at Militaryfares.com. But we wonder.  How much do you really know about us?
In this post, I'd like to tell you a little more about us and what we do.
Primarily, MilitaryFares.com is a discount travel agency that accepts active duty travelers with a military I.D.; which is verified through a third-party verification site called "SheerID".  We work with several airlines and our flight discount qualifications are based on the airline's criteria. For instance, some airlines will also accept retired Military with ID for offering discounts as well. In those cases, it is indicated in the information about the flight.  However, anyone can use our MilitaryFares.com site if the flight they are booking does not have an active duty designation!
Did you also know that non-military customers can try our sister site called "Sky-Tours.com"?  They can also search there for great values on discounted travel.  Below are a few of the answered questions that customers have asked and you can see more if you visit:  Frequently Asked Questions (FAQs)
Can you give me a quote?
Answer: 
…flight prices and availability change constantly, the best way to find the most accurate prices for your journey is by doing a new search – we can't give quotes by email…
From <https://support.militaryfares.com/en/kb/articles/can-you-give-me-a-quote-2>
Did my Booking go through?
Answer:
…If you had a technical issue while confirming your booking, your screen froze or your confirmation page didn't load, please do not make a new booking and …
From <https://support.militaryfares.com/en/kb/articles/did-my-booking-go-through-2>
Where is my ticket?
Answer: 
…You will receive your initial confirmation email within minutes of making your booking on our website, this will show your Militaryfares booking number. Generally, the tickets are issued within a few hours and when done, you will receive the final confirmation email which contains your itinerary details as well as your ticket number and your booking reference…
From <https://support.militaryfares.com/en/kb/articles/where-is-my-ticket-2>
In general, discounts are offered based on the route.  So, some tickets may offer a much deeper discount than others based again, on the route and time of the flight.  Either way, we offer great values and really look to offer the best deal for our customers!