Happy New Year to all!  Welcome to a new year of travel and fun!
Hopefully 2015 was a good year for you and 2016 will be even better.  Today we will cover more travel tips (some of which you may already have seen before) to start off 2016.
We have summarized a few pertinent tips below which include website links that will provide further information.  So let's begin.
Using TSA Precheck
Did you know that if you are Active Duty Military, you can expedite your boarding with TSA Precheck?  Although this may not be true or honored in every airport, when I last checked the site called Military OneSource, in the TSA Precheck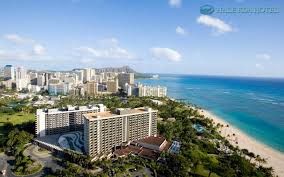 program section, you don't have to remove your shoes, your 3-1-1 compliant bag from your carryon baggage, your laptop from its bag, belt or light outerwear.  You can use the Defense Travel Systems to book your official flights and use any airline or travel site to book your vacation flights.  Other advantages are also available so you should visit the site for more information. http://www.militaryonesource.mil/on-and-off-base-living/recreation-and-travel?content_id=281093
Using Travel Benefits for Military Dependent College Students
If you are in college outside the continental US, (OCONUS), and you are a military dependent, did you know you could be eligible to have the government pay for one round trip each calendar year you are in college if you meet certain criteria?  Check this page for eligibility:  http://www.militaryonesource.mil/on-and-off-base-living/recreation-and-travel?content_id=281094
Using National Park Perks for Military Family
Did you know that you may be also eligible for a free annual pass to national parks?  This would be an excellent way to enjoy an outdoor vacation.  Fishing, Hunting,


Hiking, Biking and a host of other outdoor activities can be enjoyed for free! (when you go at the right time)  http://www.militaryonesource.mil/on-and-off-base-living/recreation-and-travel?content_id=281085
Taking Advantage of It All
To take advantage of these and other offers it would pay travelers to do some advance research and planning.  The sooner you decide things like the time of year you want to travel, the mode of transportation you plan to use and the type of getaway you want to go on, the better the deal(s) you'll be able to create using the benefits and discounts available to you.   Many hotels, car rental agencies, airlines, restaurants, resorts and entertainment locations and theme parks have special rates and discounts available –all for the asking.
Don't forget to also take advantage of the 'on post' options available to you, should you be near a military facility, while vacationing.  You might be thinking, 'staying on post is the last thing I want to do on my vacation', but the MWR, on post gyms and museum sites and exhibits that are integrated on many military installations could be time-filling wealths of history and interesting finds needed to add that extra touch to your vacation to make it most memorable.
Last point, remember to bring along a couple of extra SD cards for your cell phone or camera to capture all those smiles and special occasions.  You might also consider bringing along an extra power cord, or USB cable as well.   They would be convenient to have and buying news ones at your vacation getaway might not break your budget, but may cost more than you intended to spend.
That's it.  Hopefully these tips have been helpful.  Enjoy your vacationing and as always, visit http://www.MilitaryFares.com and see what great deals you can find with us!