So, I saw evidence of a trip someone took from Los Angeles, CA to… are you ready for this?  Lerwick/Tingwall, Shetland Islands!  Are you kidding me?  Where is that!?  And, who goes there!?  Welp, today, we are.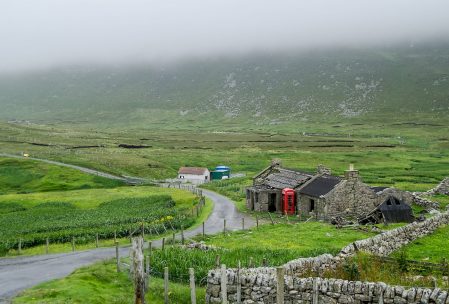 As I was looking over some of the pictures from my research, I must say, for a place with no trees, it is quite beautiful and very alluring.  I would even go so far as to say, a little bit magical.  (Below in the resources area, I've posted links to the places I've gotten information from for this article as I usually do.)  It actually reminded me of the "Shire" where Bilbo Baggins and Frodo hung out.  You know, the adventurers from The Lord of The Rings.  (Yep, I'm a fan.)
Weather
Shetland was a cool place to research and check out.  It seemed to be very photogenic and serene.  Temperatures usually range between mid-40's and mid-70's year-round.  Though the temperatures are mild, you'll normally have many cloudy and windy days–mixed with rain, falling more than 250 days a year.  But at the right time of year, on clear nights, you can see the beauty of the Northern Lights.  But, in the winter it gets dark.  What some locals describe as very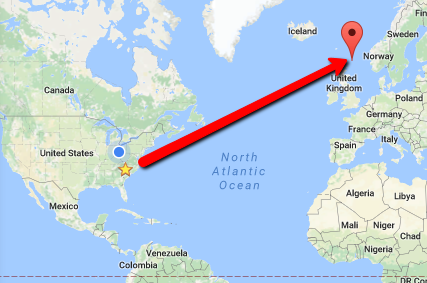 dark.
History and Things to Do
At one point in history Shetland was once part of Norway, but now part of Scotland (UK).  In some of the research it says Shetland consists of over a hundred islands, but less than twenty are inhabited.  Ironically, the two main industries are fishing and oil.   There is lots of history and culture, and places to explore; and the home of the 'Shetland Pony'.   They also have golfing, and other sports.  Especially hiking.  You can drive around, but there is lots and lots of hiking.  Similar to Alaska, at certain times of the year they can have extended times of sunlight (like up to 19 hours!).
Military
So, I'm not really sure or certain about what, if any military facilities we have in Shetland at the moment, but, there was some sort of shared sound surveillance system (SOSUS) facility located in the UK, part of which was located on the Shetland Islands.  Also, there are other buildings and historical sites to explore on the Shetland Islands.    Lots of fun for the adventurer.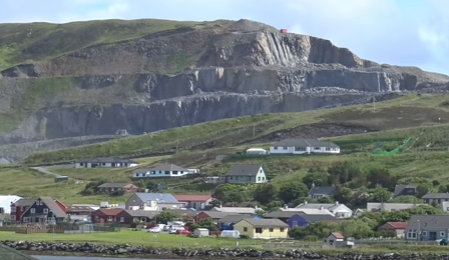 Though there are children on the Isles, you may want to read up on bringing children on a trip like this to discover if there are feasible activities for the whole family. As I mentioned earlier, depending on how you choose to explore, lots of hiking and walking could be involved.  Either way, have fun!
You can get to Shetland by air and boat.  And you already know where to check for tickets!  That's right Militaryfares.com!
Resources:
Shetland.org site:
http://www.shetland.org
Visit Scotland Site:
https://www.visitscotland.com/
Wiki Page for Shetland:
https://en.wikipedia.org/wiki/Shetland
Youtube Videos
This is Shetland (2016 Video):
https://www.youtube.com/watch?v=fAVymQ5miTk
A-Z of Shetland:
https://www.youtube.com/watch?v=Su5weSQH1DY
Exploring Shetland Island:
https://www.youtube.com/watch?v=z9FHcgWAXGI
Windy day in Shetland:
https://www.youtube.com/watch?v=1J508PjY_0k
Shetland Islands (2007):
https://www.youtube.com/watch?v=IFY2wS2hpZs
Other stuff:
FSX Islander Fair Isle to Tingwall:
FSX: Islander Fair Isle to Tingwall
Tingwall Shetland:
https://www.youtube.com/watch?v=xOjQXD8G9aE
Coast3  1of8 Shetland to Orkney:
https://www.youtube.com/watch?v=Rs8-2N2kg80
Great  Dramatic Pics of Shetland:
Google search