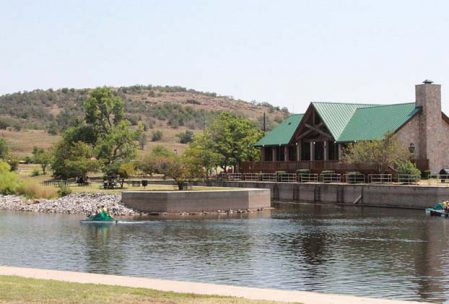 Although we have been covering awesome military lodgings and resorts in our recent posts; I realized that I had omitted a good portion of temporary stay areas by excluding  Military RV parks & Campgrounds —The Other Resorts. (The Department of Defense operates many RV parks & campgrounds on military installations that might be alternate sites for those wanting to be closer to some of the activities nature has to offer.)
In our previous posts, we suggested retreating to lodges and resorts when the day is done.  But, what if you wanted to stay in a cabin or campground?  Or what if you had an RV that you and your family were traveling in while enjoying the sites, views and activities as you made your way across the country?  Is there a place for you?  The answer is, Yes.
Paths Across America
There are a group of Military Camping and Recreational Vehicle Parks all across America that travelers might consider along with the lodges and resorts.  Many have great amenities and are often closer to some of the outdoor activities like fishing, hunting and hiking.   "Paths Across America" is the name you should Google to find the campgrounds and RV sites; or just follow the link above.
In almost every state from Alabama to Wyoming, there are locations you can find to stay at affordable rates though somewhat limited by space availability—so you may want to call ahead to find out what is open around the time you want to travel.
RV Sites and Campgrounds
I thought would be interesting and helpful to go back to a few recent posts and list the RV sites and Campgrounds located near the lodges and resorts were mentioned in those posts.  For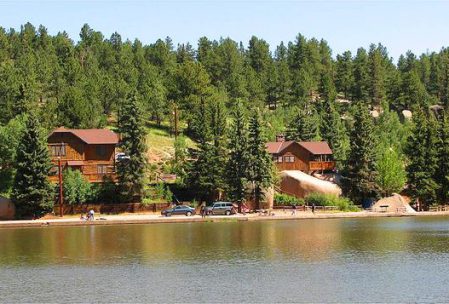 instance, in the post, Resorts: Seward Resort – Alaska, we focused on the resort and some of the activities you could do—but we didn't actually name some of the other campgrounds and sites like Fort Richardson Black Spruce Travel Camp, Fort Richardson Upper Otter Lake Campgrounds or the Eielson AFB: Birch Lake Recreation Area which are also in Alaska.  Depending on where you want to visit and explore these locations might be more convenient for you.
In the post, Military Lodgings & Resorts: Air Force Inns, we specifically were focusing on Air Force Inns on bases across the U.S.  But, just like there are inns in places like Colorado, Oklahoma, Tennessee and Texas, there are also RV sites or Campgrounds in those states as well.   In Colorado you have the Farish Recreation Area and the Peregrine Pines Family Camping sites; in Oklahoma you have Blackhawk RV Park, Tinker AFB Family Camp site and Ft. Sill Lake Elmer Thomas Recreation Area among others.  Tennessee offers Arnold AFB Family Camp site and the NSA Mid-South Navy Lake Recreation Area.  And, Texas– Big-Texas, offers Fort Sam Houston Canyon Lake Recreation Area, Fort Bliss RV Park, Laughlin AFB Family Camp site and several others!
As you can see, there are many, many camp grounds and RV sites that might give you access to areas you want to visit even if there aren't resorts and traditional lodgings available.  So www.MilitaryFares.com invites you to research your vacation destination and explore all options.  If there is something we can do to help (like provide tickets!) then please visit our site, contact us and let us know!  Happy travels.
Sources: