I found a trip where someone visited Washington, D.C. via BWI Airport.  Are you ready to check it out? Let's go!
As you know, Washington, DC is our nation's capital.  The District of Columbia (D.C.)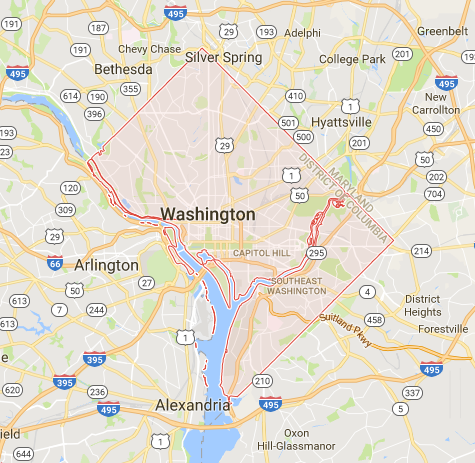 is a section of land that lies between Maryland and Virginia.
Originally, both Maryland and Virginia had donated land and then in 1846, Congress voted to return the land donated by Virginia; because of slave trade and other economic issues.  The people of Alexandria petitioned Virginia to take back the land donated; and the Virginia General Assembly voted to accept the return.  So, in essence the District of Columbia is made up of the land donated by Maryland.  For more about the history of the District, look at the resources listed below.
Over the years the District has undergone many changes but the basics are still the same.  But truly, it's a wonderful and fascinating place to visit.  There are monuments, memorials and museums that depict many memorable events of our nation's history.  You'll want to plan to spend more than a day to really be able to take in all the sites, history and culture of the area.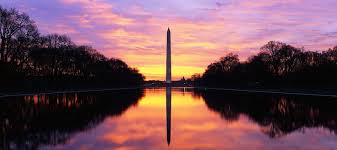 Because there is so much to see and do in the area, we've approached this tour a little differently.  We've listed some of the things you might want to check out with links to them below.  This list by no means is all inclusive, and actually just scratches the surface; but it's a good start!
Museums & Memorials
National Museum of Natural History
National Museum of African American History and Culture
United States Holocaust Memorial Museum
National Museum of the American Indian
Monuments
Martin Luther King, Jr. Memorial
Franklin Delano Roosevelt Memorial
First Infantry Division Monument
Entertainment, Activities and Culture
The Water Front & District Wharf :
As we mentioned earlier, this is certainly just a starter list.  There are many more places to visit.  The District is always changing and growing and there are always things to do, no matter when you visit.  However, be sure to dress for the weather and maybe bring a jacket along—no matter what time of year it is.  As we mentioned in an earlier post, it's always better to pack a sweater and a jacket just in case.  It's always better to have and not need, than to need, and not have.  Even if it is warm outside, air conditioning in planes, buildings, and hotels often make it a smart move to bring that jacket along.
Oh, and by the way, though there may not be many camping grounds in Washington, D.C., there are several military bases nearby in Maryland and Virginia so be sure to research the area if you plan to drive your camper in.  Some people complain about traffic and congestion, but if you plan it right, you can have a lot of fun in the nation's capital… and if you need tickets, as always, check us out, http://www.MilitaryFares.com
Resources:
Wikipedia:
https://en.wikipedia.org/wiki/Washington,_D.C.
The District of Columbia Site:
Washington DC Monuments: