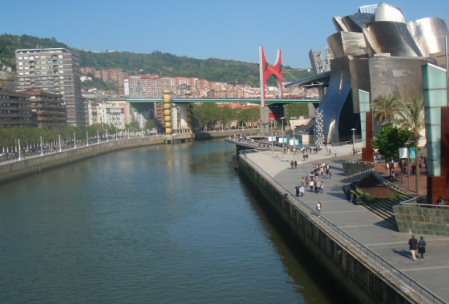 Have you ever looked at an address or city and state written on a piece of paper and thought randomly, "I wonder what's there?"  That happened to me recently when I was creating a .gif for our Facebook and Twitter platforms.  (You should follow us on those too.)   Someone bought a ticket going from Baltimore-Washington to Green Bay, WI.  "Hmm.", I said to myself, "I wonder what's in Green Bay, WI?"
And that by the way, led to this—an additional twist to the current series of writings.  I am going to start writing about either origins or destinations of places people are actually buying tickets for.  Isn't that exciting?!  I'm thrilled.  Hopefully stories will be interesting and almost write themselves.  Imagine, we'll eventually cover places like Cairo, Okinawa, Guam and Nairobi along with some of the stateside locations we've been writing about.  So, there is a lot to look forward to in 2017!   Today, however, we're going to find out what's in Green Bay.
Green Bay, Wisconsin
Besides being the home of the Green Bay Packers professional football team, Green Bay is also host to a variety of other activities.  Food travelers can enjoy a variety of wines and cheeses as they sample the best of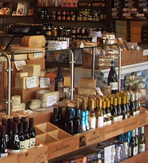 what Green Bay and Wisconsin has to offer.  The Captain's Walk Winery is one of the well-known spots in the Green Bay area.   They offer premium wine tasting and cheese sampling in a relaxed atmosphere.
Other Things To Do
If you are a history buff, there is plenty for you to see.  Although the actual Military Base, Fort McCoy, is about 3½ hours away in Monroe, Wisconsin; you can still explore the rich history in the area by checking out sites like Fort Howard, which was a 19th-century fortification along the Fox River in Green Bay.   Only a few buildings remain of the original Fort and Heritage Hill State Historical Park is the Official place you want to visit.  It is a living history museum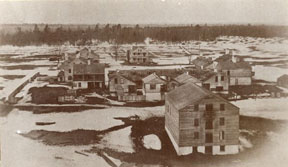 preserving the building and artifacts of the period.
If you like Art & Culture, Green Bay has that too.  If you are there at the right time, you can catch a performance of the Let Me Be Frank Productions, or enjoy some music or a movie depending on what's in town.
There are links in the Resources section below and the text above that you can follow to find out more information.  Many of the activities are seasonal.  So, you'll want to make sure you check to see what is going on during the time you plan to travel.  Also, it can get very cold in the winter.  At the writing of this article, I checked the weather… and it was -6°, (minus six degrees); that's a problem.  Excuse me, an opportunity.  You need to definitely check the weather and dress appropriately before visiting the area.  You can have a lot of fun whether or not it's hot or cold.  The key is being prepared.  First order of business; get tickets!  www.MilitaryFares.com
Resources:
Things to Do site for Green Bay, WI